The Guinean ambassador to Ghana madam Olga Syradin has urged African writers and reporters to share the good side of Africa to help bring a positive impact in investment and tourism.
She made this note, during a meeting with the delegation of the Africa Eye at the Guinea Embassy in Accra. Ambassador Olga stressed that, ''No one from outside Africa, would positively promote the continent than ourselves'' ''I called on you all to be worthy representatives in your reportage by promoting the continent that we all love to the wider world'' The Africa Eye praised the effort of the Guinean diplomat for promoting bilateral relations across west Africa during her ambassadorial role in Cote divoire.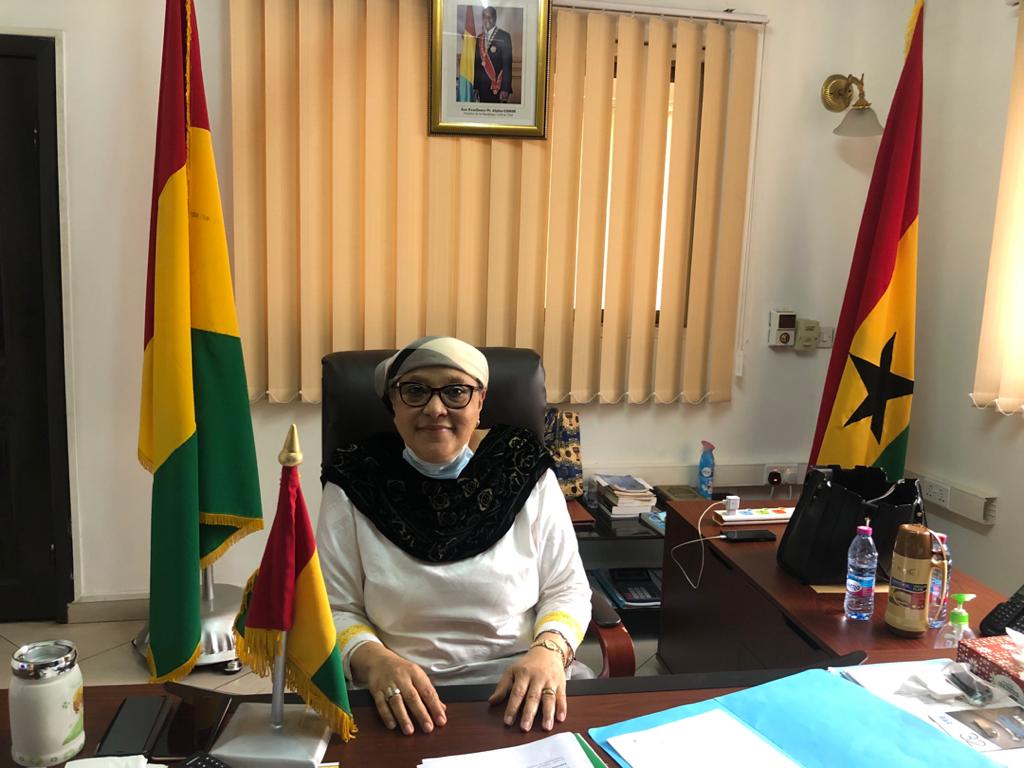 Over the years Africa has become associated with impact investing, which is essentially about financially superior returns, and quantifiable social and environmental benefits. Sub-Saharan Africa alone has around 900m consumers. A lot of African countries have experienced rapid, sustained growth in GDP per capita over the last 10-15 years.
Economic zones in east, south and west Africa have started to take down some barriers of trade and opened up larger regional markets to investors. The transformation that Africa has undergone in recent decades has been remarkable. Africa is shaping its own destiny and should be referred to as the "African opportunity"