The Vice President of the Republic of Angola H.E. Bornito De Sousa Baltazar Diogo graced the inauguration of President Nana Addo Dankwa Akufo-Addo at Parliament House in Accra on January 7, 2021. Nana Akufo Addo took his second term oath of office as President of the Republic of Ghana.
The president having been sworn in, would lead Ghana for another four years ending on January 7, 2025, having already governed the country for four years between 2017 to 2021.
Over the years, the relations for the two countries have increased. The honoring for the inauguration by the good people of Angola, led by His Excellency, Bornito De Sousa Baltazar Diogo, The Vice President of Angola was remarkable.
The pride of Quéssua municipality observed all the diplomatic protocols during the historic visit, aided by professional team of the Angolan embassy in Accra. The presence of such a personality in Ghana, who's effort towards the liberation of Angola from the shackles of colonialism cannot be denied, adds a taste for the enhancement but significant of the Ghana-Angola friendship.
The desire to see self-determination and rights of Angolans saw the arrest of the Vice President's father, Job Baltazar Diogo, and his maternal uncle, Dr. Luís Micolo.
Mr. Bornito De Sousa Baltazar Diogo himself would later be imprisoned at St Paul prison in Luanda and São Nicolau (present-day Cape Verde) by the PIDE from January 1971 to May 1974, and released in May 1974 after the 25 April Revolution, together with his brother, General Baltazar Diogo Cristóvão for campaigning for self-rule, and also against racial,economic and political discrimination that has woefully dent the democratic rights of Angolans during the colonial era.
I am wrote this piece of article in Accra, the capital of Ghana. I am encouraged to do so in appreciation and recognition for every Angolan or African who fought for the freedom of Africa.
The list of leaders who attended the event included; President: Denis Sassou Nguesso of Congo; Faure Essozimna Gnassingbé Eyadéma of Togo; Alassane Dramane Ouattara of the Ivory Coast; and Roch Marc Christian Kaboré of Burkina Faso.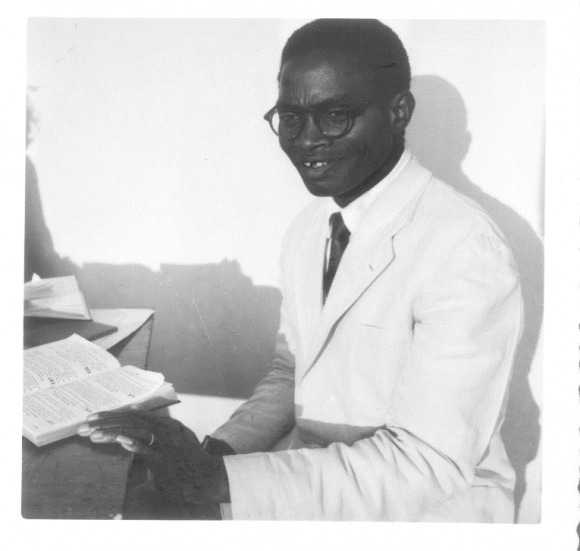 The rest are: Macky Sall of Senegal, Professor Alpha Condé of Guinea; Mahamadou Issoufou of Niger; George Weah of Liberia; Julius Maada Bio of Sierra Leone; and Umaro Mokhtar Sissoco Embaló of Guinea-Bissau.
Others are; Colonel Assimi Goita, Transition Vice President of Mali; Mr Olavo Avelino Garcia Correia, Deputy Prime Minister, and Minister of Finance of Cape Verde; Mr Moussa Faki Mahamat, Chairperson of the African Union Commission; and Dr Jean-Claude Kassi Brou, ECOWAS Commission President.
Madam Teresa Efua Asangono, Senate President Equatorial Guinea; Dr Mohamed Ibn Chambas, the Special Representative of the Secretary-General and Head of the United Nations Office for West Africa and the Sahel (UNOWAS); and Mr Geoffrey Onyeama, the Minister of Foreign Affairs of Nigeria